Growing up, we often have visions of our future. It might be the perfect partner, two delightful children and an excellent job. Alternatively, it could be a stunning house in idyllic surroundings with three perfect dogs. It is possible to make your dream home a reality and here are eight ways to help you achieve just that. 
The first thing that is of utmost importance is to write a list detailing all the requirements you have of a property. Consider the number of bedrooms, reception rooms and bathrooms. Think about the location and the size of the grounds. Decide whether you would like to be able to move into the property straight away or if you would be prepared to do some work to it. Next, consider prioritizing. It is usually not possible to check every single item off the list. Are there any you'd be prepared to compromise if the other requirements had been met? 
The next thing we advise you to do is look around potential neighborhoods or regions that you feel appeal most to you. It is amazing what you see differently when you have an objective head on. It is also useful to visit the areas during both the daytime and the night. Sometimes, a pleasant street can suddenly turn into a somewhat dangerous place within the space of a few hours, from sunlight to moonlight. 
Likewise, you may have discounted somewhere based on the comment of a family member or friend, but once you have visited, you feel it is much more suited to your needs. If you find somewhere that appeals but there are a lot of properties for sale in that area, this may also lead you to question why so many people are wanting to leave. While it could be a coincidence, it may also be due to problem neighbors, antisocial behavior, or issues with local services, for example. 
Whilst searching for the right area, you may stumble upon a home that looks just right for you. You never know, you may be one of the lucky ones who ends up considering buying off market properties. 
Of course, we could all achieve our dream home with an endless supply of capital. However, it is unrealistic to assume that everyone has never-ending money at their disposal. It would be worth sitting down and discussing your financial situation with an independent financial advisor. They will be able to help you to establish a realistic budget, taking your income and savings into account as well as the mortgage situation at the moment. If you are buying with a partner or family member, you will need to have a joint meeting to ensure all considerations are taken into account. 
Your next step should be visiting some real estate agencies and sharing with them your vision for your dream home and your list of non-negotiables. They should be able to advise you on how realistic your dream is and the areas where your 
Once you have found the area, book some viewings of properties, and get a feel for the actual properties themselves. You may realize that your list of non-negotiables increases based on what you see, or it may dawn on you that not everything you have listed is necessary. The only way to really know what is for you is by viewing lots of homes. Even if you see some that you know are not in the right neighborhood, this can still help you when finding your dream home.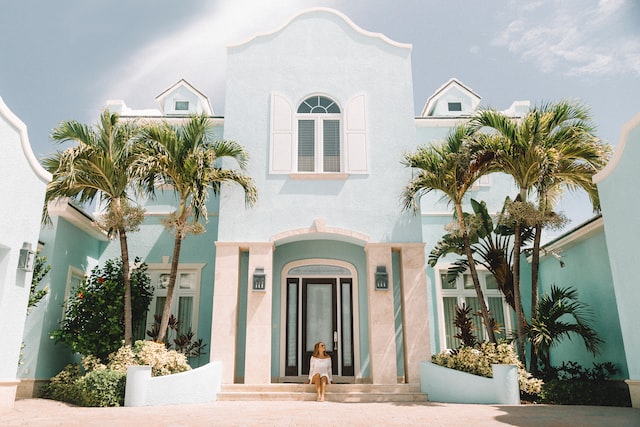 It is not unusual to struggle to find the right place for you, meeting all the requirements and having that right feel about the place. In this case, we would advise looking at properties that need modernization or complete renovation. These properties should be priced lower on the market, taking into account the amount you would need to spend on them to ensure they are livable. 
Some people can look at this kind of home and work out how to live in half of it while updating the other half and then swapping over. This is a great way of doing things if you can come to terms with living in an unfinished property for a period of time and knowing that your dream home is a work in progress. 
Once you have found the home that is going to help make your dream home a reality, you need to organize moving into it. Book removals peoples to take your belongings from your current abode to your new one. Be sure to arrange this once you have an official moving in date otherwise you might be disappointed. Of course, it pays to be organized and to have sourced the right people in advance. 
When packing, be sure to have a box of essentials that you take with you rather than sending it with the truck. Things like a kettle, mugs, spoons, and your favorite coffee will be a godsend when you need to relax after a hard day's work. 
Apply the finishing touches
Whether you want your home to be rustic and charming or Pinterest-perfect, the finishing design touches are the most important steps to take once you have finally moved into your dream home. Think about the color of the walls, whether you are happy with paint or prefer wallpaper. Consider flooring. The existing floor could work for a while, or you may be able to salvage it by sanding and re-varnishing. 
You also need to think about whether the furniture you brought from your previous home works in the new property. Is it the right size? Does it offer the right feel? You may wish to cope with it until you find something just right. Finally, the extra bits and bobs that make a house a home need to be added. Think about sentimental ornaments and family photos.